Lab Grown Orange Sapphire Padparadscha Color Oval Shaped Faceted cut Gemstone wholesale from china Suppliers and Manufacturer.
---
What's the Orange Sapphire Padparadscha Stones?
Orange Sapphire gems are also called as Padparadscha Sapphire Stone, and it is the rare and most expensive as compared to all other sapphires.
The padparadscha sapphire is a rare but striking version of this gem that is pink- and orange-toned, offering a colorful alternative to the more well-known blue. September birthdays may especially enjoy the variety of choosing a padparadscha sapphire, as sapphire is the birthstone for September.
Lab-grown Orange Sapphire Gemstones:
These lab-grown Padparadscha sapphires are a lovely Orange red, and are available in a variety of cuts and sizes,
Does lab grown Orange sapphire mean fake? No. The lab Grown Orange Padparadscha sapphire has the same mineral makeup as natural Padparadscha sapphire and is "real" sapphire.
Are lab created Orange sapphires as good as natural Padparadscha sapphires?
The main difference between a natural and a lab-grown Padparadscha sapphire is its origin. Both are identical materials and have the same molecular makeup. Lab-grown synthetic orange sapphires have the same physical properties, visual characteristics and hardness level as the natural gemstones.
Where to buy the Lab Grown Orange Sapphire Gemstones?
FU RONG GEMS supply high quality of Lab Grown Orange Padparadscha Sapphire Gemstones in variety of cuts and sizes. Wholesale at factory direct price.
Video
---
Color Chart of Lab Grown Gemstones
---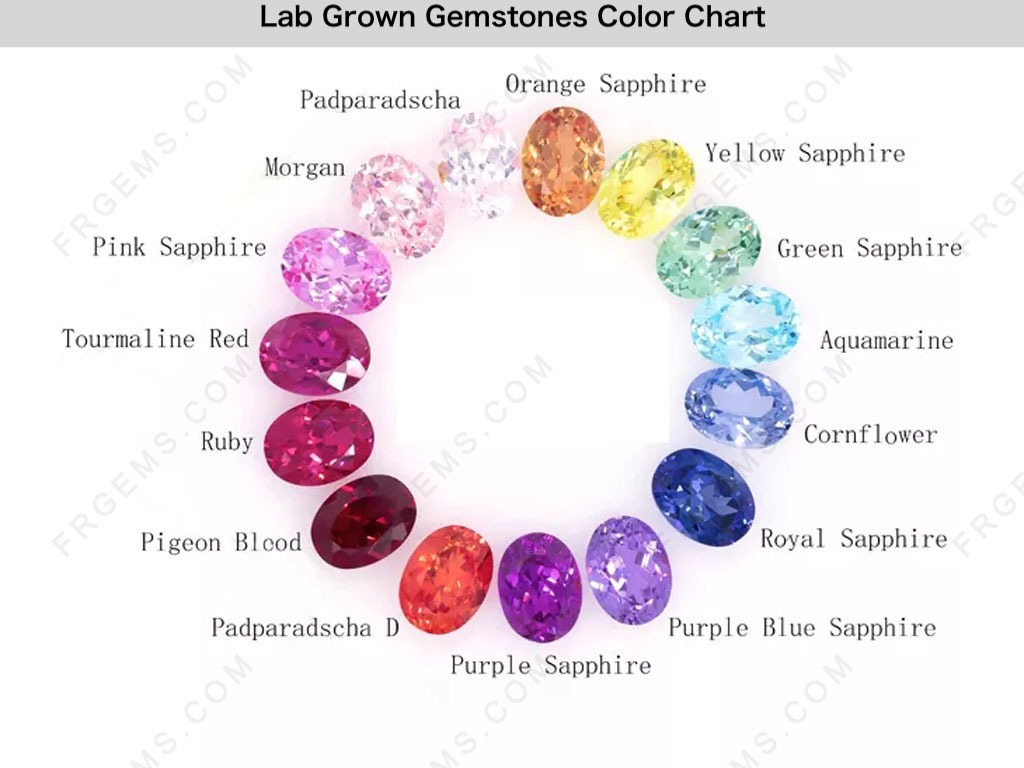 Popular Colors of Lab Grown Gemstones: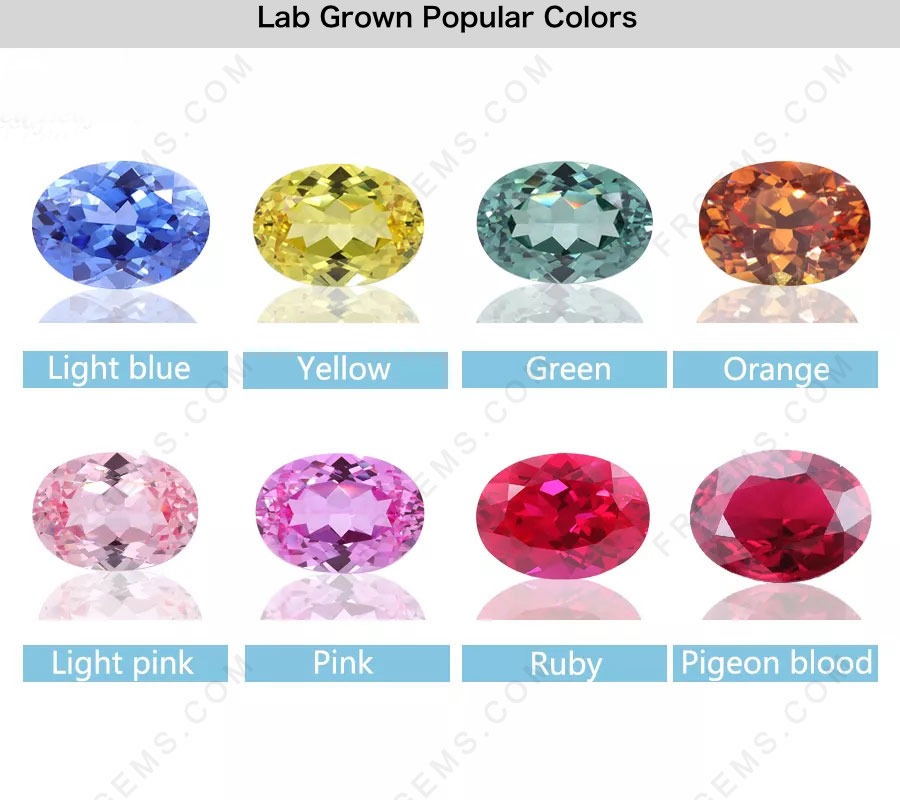 OUR ADVANTAGE
---
Factory & Manufacturer since 2008, strong productive ability.

Ensure the large quantity supply of product.

We are one of the largest manufacturers & Suppliers of Loose gemstone in Wuzhou City.

Strict quality inspection:

15 production processes ; 9 inspection processes ; more than 8 experienced QC check ;

Every gemstone has its quality assurance.
GUARANTEE
---
30 days without using and damage of the stones;

Bulk product quality is not same as samples;

Merchandise are not same as the order list;
To Enquiry the item you're browsing, Please fill in the message form below: