Loose Birthstone Color Loose Gemstones(CZ, Glass, Synthetic,Natural Birthstone) colors gems wholesale from China Supplier and manufacturer
Birthstones: Did you know Birthstones?
A birthstone is a gift of a precious material (jewelry, mainly gemstones; themselves traditionally associated with various qualities) that symbolizes the month of birth in the Gregorian calendar. It is sometimes also called birthday stone (cf. infra; but that word is, confusingly, sometimes used as a synonym for an anniversary gift, which is related to the recipient's age, that is, year of birth).
Definition: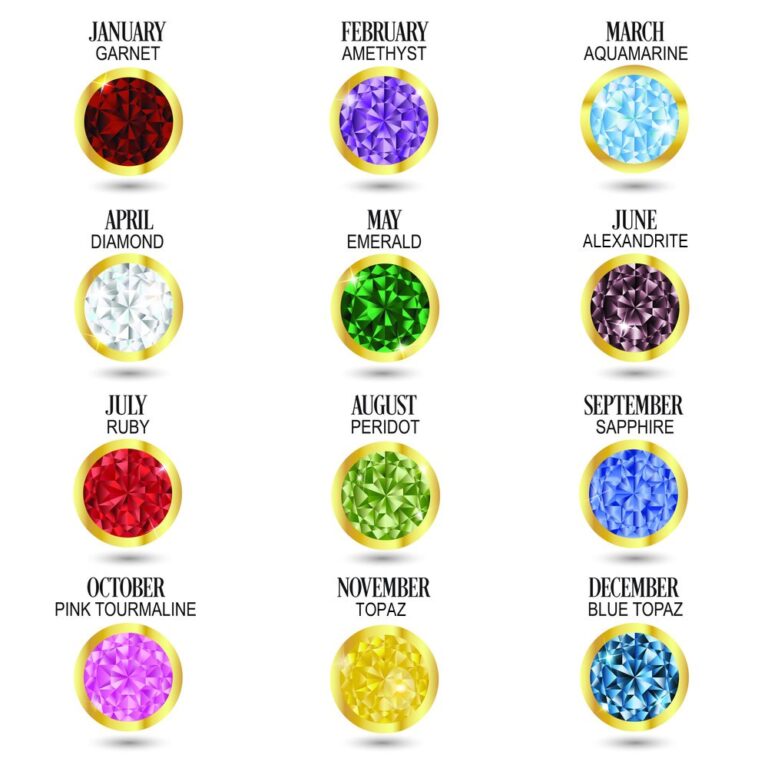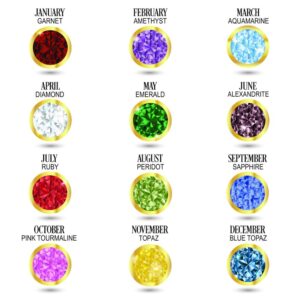 Traditional birthstones:
Often combined with modern birthstone lists, traditional birthstones are older society-based birthstones. Since many different cultures had their own list, jewelers' lists are often inconsistent over what constitutes a traditional birthstone. The table below contains many stones which are popular choices, often reflecting Polish tradition.[1]
The Gregorian calendar has poems matching each month with its birthstone. These are traditionally the stones in English-speaking societies. It is not known whether these verses below are of the originally Gregorian calendar or not. In fact Tiffany & Co. published these poems "of unknown author" for the first time in a pamphlet in 1870.[2] Three of the verses are repeats.
What's the Difference Between Modern and Traditional Birthstones?
The list of traditional or ancient birthstones most well-known in the United States actually originated in Poland between the 16th and 18th centuries. In 1912, the National Association of Jewelers released a list of so-called "modern birthstones." The modern list differed somewhat from the traditional, most notably by including only transparent gems. Presumably, this made it easier for jewelers to create "mother's rings," which feature the birthstones of a woman's children, in a manner more suited to modern tastes. (Imagine trying to create a ring with a pearl, a turquoise cabochon, and a diamond and emerald, both faceted).
To this day, jewelers continue to add options to the modern birthstone chart. For example, spinel, citrine, and tanzanite are recent additions to the modern list.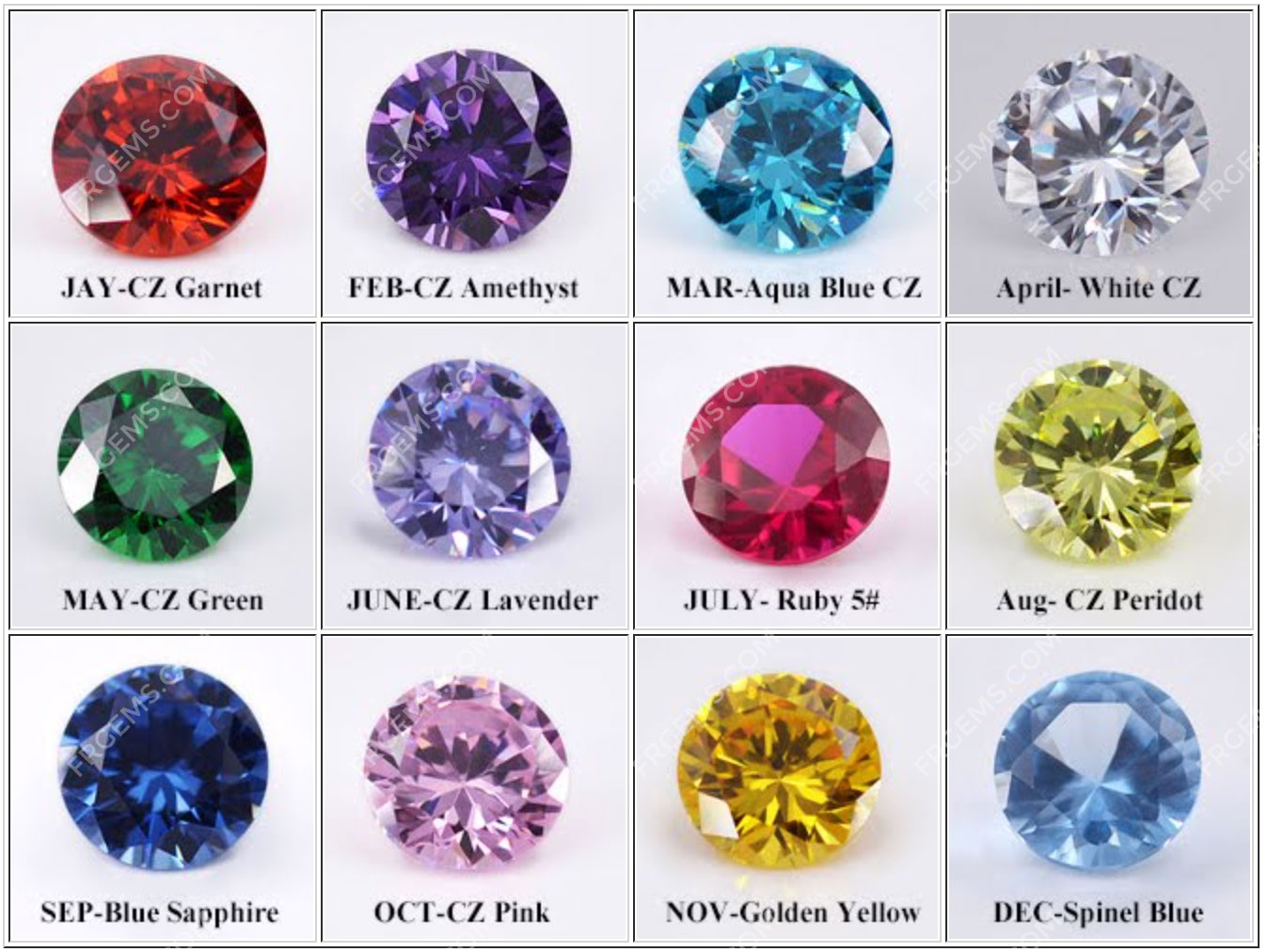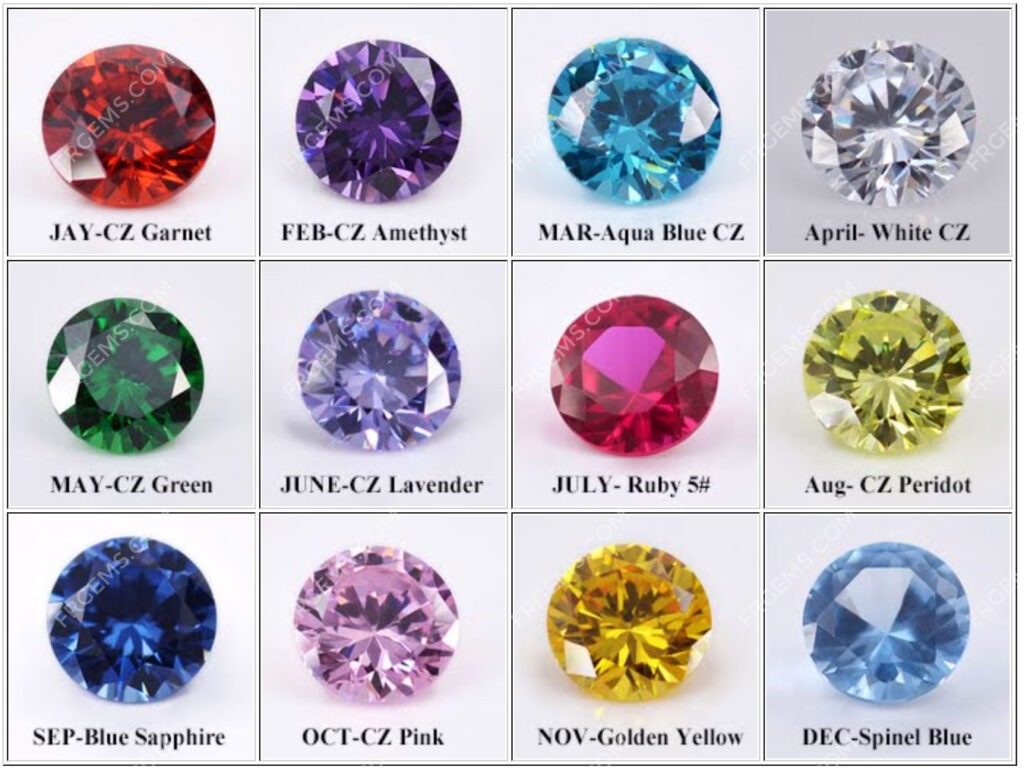 ---
The Colors in the picture above are: Jan-CZ Garnet Red, Feb-Amethyst, Mar-Nano Aquamarine 144#, April-CZ White, May-Nano Emerald Green #111, June-CZ Lavender, July-Corundum Ruby Red 5#, Aug-CZ Peridot, Sep-Nano Sapphire Blue 121/1#, Oct-CZ pink, Nov-CZ Golden Yellow, Dec-Spinel Blue 119#. 
The following pictures are 5mm round cabochon stones for 12 birthstone colors. 
CZ Garnet Red, CZ Amethyst,Glass Aqua blue, CZ White, Nano Emerald Green, CZ Lavender, 
Corundum Ruby Red 5#, CZ peridot, Nano Sapphire blue, CZ pink, CZ golden Yellow, Spinel 118# blue Zircon.
The following Slide Show are the Round shape Birthstons in Synthetic Gemstones(CZ, Spinel, Nano, Corundum)
The following Slide Show are the Bagutte shape Birthstons in Synthetic Gemstones:
HD Video of Birthstones Loose Gemstones:
Click the Colors Name to check the colors you're interested in.
Click the following Color Chart and Shapes & Size Chart to learn More.
Click the following Color Chart and Shapes & Size Chart to learn More.
Factory & Manufacturer since 2008, strong productive ability.

Ensure the large quantity supply of product.

We are one of the largest manufacturers & Suppliers of Loose gemstone in Wuzhou City.

Strict quality inspection:

15 production processes ; 9 inspection processes ; more than 8 experienced QC check ;

Every gemstone has its quality assurance.
GUARANTEE
30 days without using and damage of the stones;

Bulk product quality is not same as samples;

Merchandise are not same as the order list;
To Enquiry the item you're browsing, Please fill in the message form below: