Lab Grown Morganite Peach Color Oval Shaped Faceted cut Gemstone wholesale from china Suppliers and Manufacturer.
---
What is Morganite Color Gemstones?
Morganite is the name of an orange to pink gemstone that has significantly grown in popularity since 2010. It is a variety of beryl, a beryllium aluminum silicate mineral with a high durability. Morganite is distinguished from other types of beryl by its orange-pink color. After Blue sapphire, morganite is the second-most-popular colored gem used as a center stone in engagement rings today.
Synthetic Morganite and Imitated Morganite
Synthetic Morganite (also known as lab-grown morganite or lab-created morganite) is a man-made material with the same chemical composition, crystal structure, and physical properties as natural morganite. The important difference is that natural morganite was formed in the Earth and is a rare material. On the other hand, synthetic morganite is a man-made material that can be produced upon demand in unlimited quantities.
Imitation Morganite is a man-made material that simply looks like morganite. It is not rare and generally sells for a price that is much lower than natural morganite or synthetic morganite. Many people gladly purchase imitation gems because they look great and cost a fraction of what would be paid for a natural gem. (Nano Crystal stones have a imitated morganite color stones. )
Morganite's recent surge in popularity should be a caution flag for people who are buying morganite jewelry. This is the perfect time for synthetic morganite and imitation morganite to flow into the gem and jewelry market.
If you are going to spend major money on an item of morganite jewelry, it is important to know if the gem you are buying is natural or man-made. Why? Natural morganite sells for a much higher price than man-made alternatives. You don't want to pay the price of a natural gem and take home a man-made alternative.
Where to buy the Lab Grown Morganite Peach Color Gemstones?
FU RONG GEMS supply high quality of Lab Grown Morganite Peach Gemstones in variety of cuts and sizes. Wholesale at factory direct price.
Video
---
Color Chart of Lab Grown Gemstones
---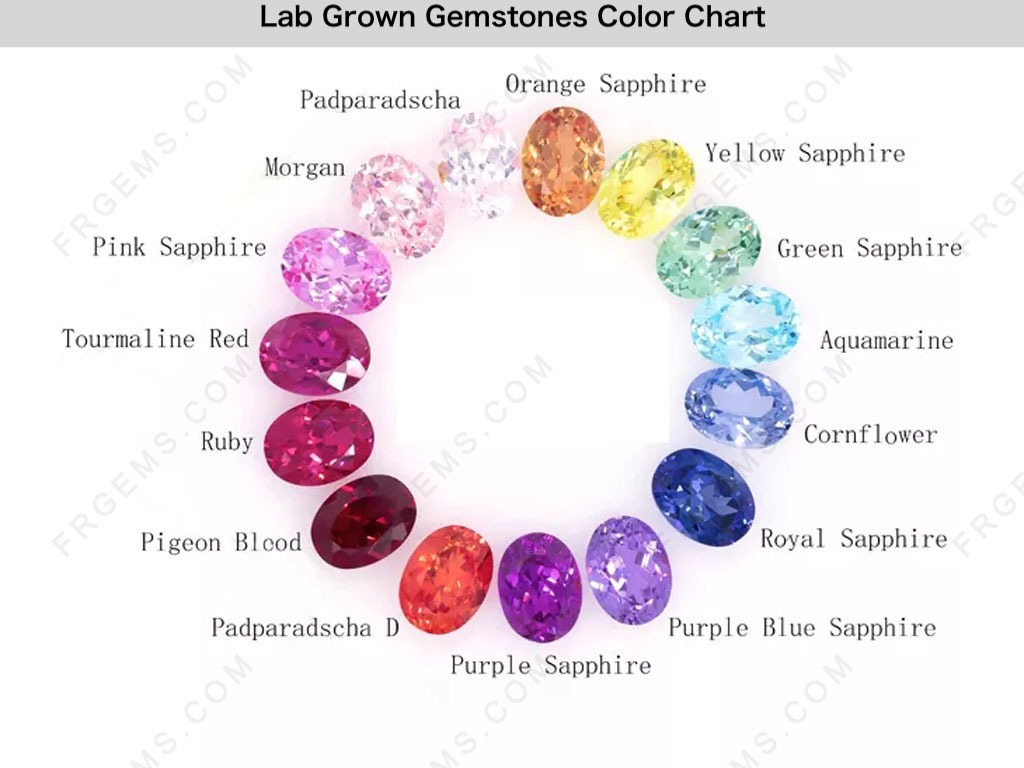 Popular Colors of Lab Grown Gemstones: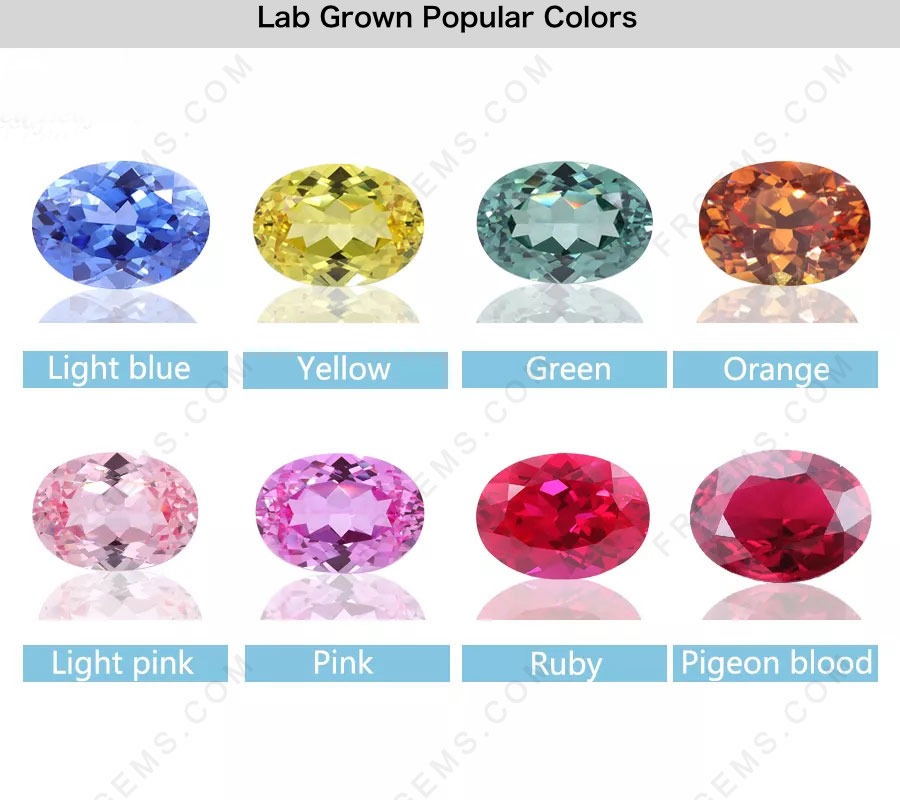 OUR ADVANTAGE
---
Factory & Manufacturer since 2008, strong productive ability.

Ensure the large quantity supply of product.

We are one of the largest manufacturers & Suppliers of Loose gemstone in Wuzhou City.

Strict quality inspection:

15 production processes ; 9 inspection processes ; more than 8 experienced QC check ;

Every gemstone has its quality assurance.
GUARANTEE
---
30 days without using and damage of the stones;

Bulk product quality is not same as samples;

Merchandise are not same as the order list;
To Enquiry the item you're browsing, Please fill in the message form below: