CUBIC ZIRCONIA CRUSHED ICE CUT COLOR CHARTS
In this page, you'll find all information regarding the Crushed ice cut gemstones.
What is a crushed ice cut?
A crushed ice stone is simply a stone with a center that looks like shattered glass or ice. The crushed ice look comes from smaller facets on the bottom of the stone than on other cushion cut diamonds you may have seen. These small facets bounce and reflect light off each other, giving it the crushed look. They're designed intentionally by the diamond cutter.
The crushed ice diamond cut is a modified cut. There are tons of modified cuts on the market. These modified cuts are  a major selling point for consumers. The crushed ice cut has been modified to eliminate the four central facet look.
Crushed Ice Cut gemstones have a very high height (70-75% thickness/depth), So the weight of stone is more heavier than regular cut in same measurements.
The color chart of Crushed ice cut Cubic Zirconia gemstones:
---
The Color # and Color Name for the Color chart.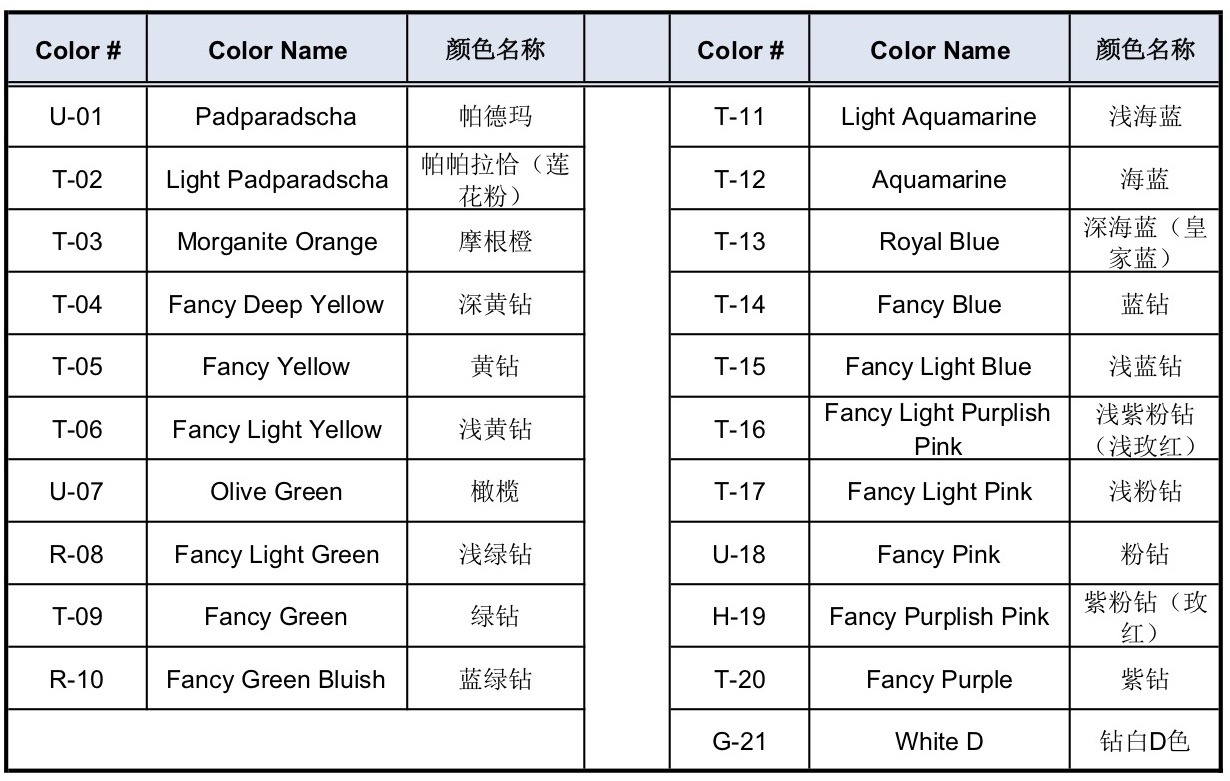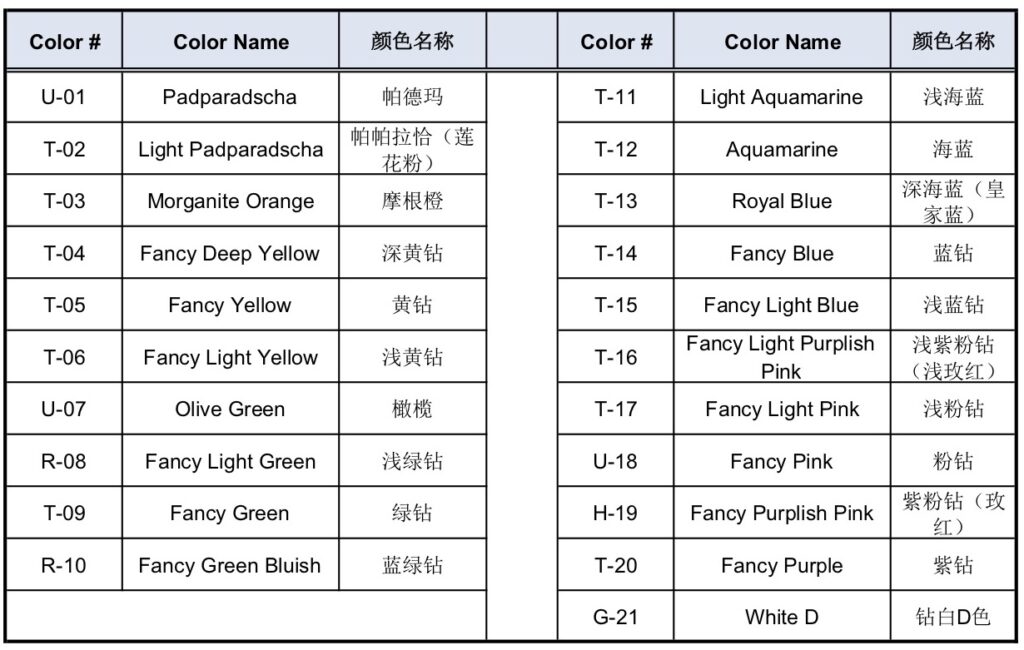 The following picture is the original ones in this Color chart/Case:
There're total 21 colors in this Color chart case.
All these colors are premium colors of Cubic Zirconia stones, These rough are imported from USA, These stones are the most brilliant & shiny you'd ever seen among the Market.
---
2023 latest Colors Chart of Crushed Ice Cutting
The cushed ice cut stones are also can be made in the regular Cubic Zirconia Color gemstones or Moissanite Gemstones. Click this color chart to learn more the colors.
Loose Cubic Zirconia Regular Color charts(In regular cuttings):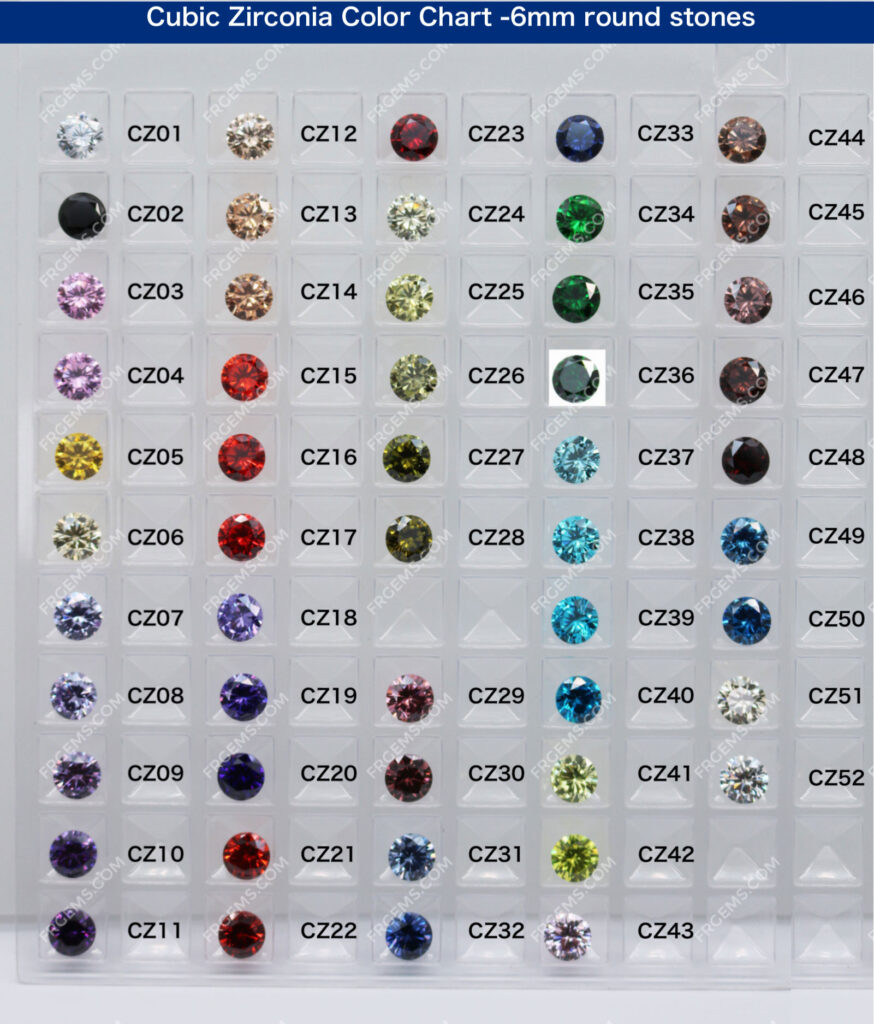 ---
Click the Colors Name to check the colors you're interested in.