Crystal Zircon Gemstones Loose Crystal Zircon Gemstones wholesale from China Manufacturer and Suppliers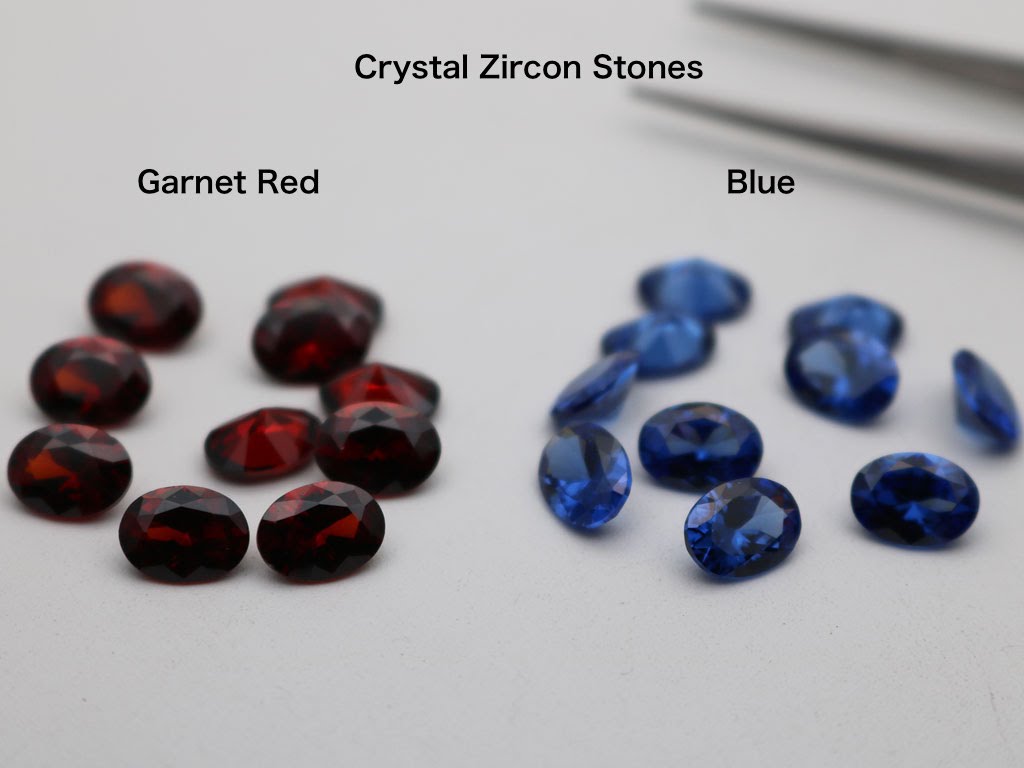 There're the main difference between Cubic Zirconia stones and Crystal Zircon stones:
Density:
The density of CZ is 5.5-5.9g/cm³, the density of synthetic crystal zircon stone is much less than the Cubic zirconia stones. As it's lighter than CZ Stones, so it's more widely used in lighter jewelry.
Brightness:
Comparing with CZ stones, The brightness and appearance of crystal zircon stones is worse.
It looks more like the glass material, however it has better brightness than glass. Because Synthetic crystal zircon is a relatively light material, It's obviously that the transparency & clarity is better than Cubic zirconia stones, it looks brighter and has a better texture than harden glass gemstones.
Price:
Due to the low cost of materials, the price of material is much cheaper than CZ stones. So the price of finished gemstones is much cheaper, the cost of CZ is about four times higher than crystal zircon stones.
The color chart of Crystal Zircon Stones: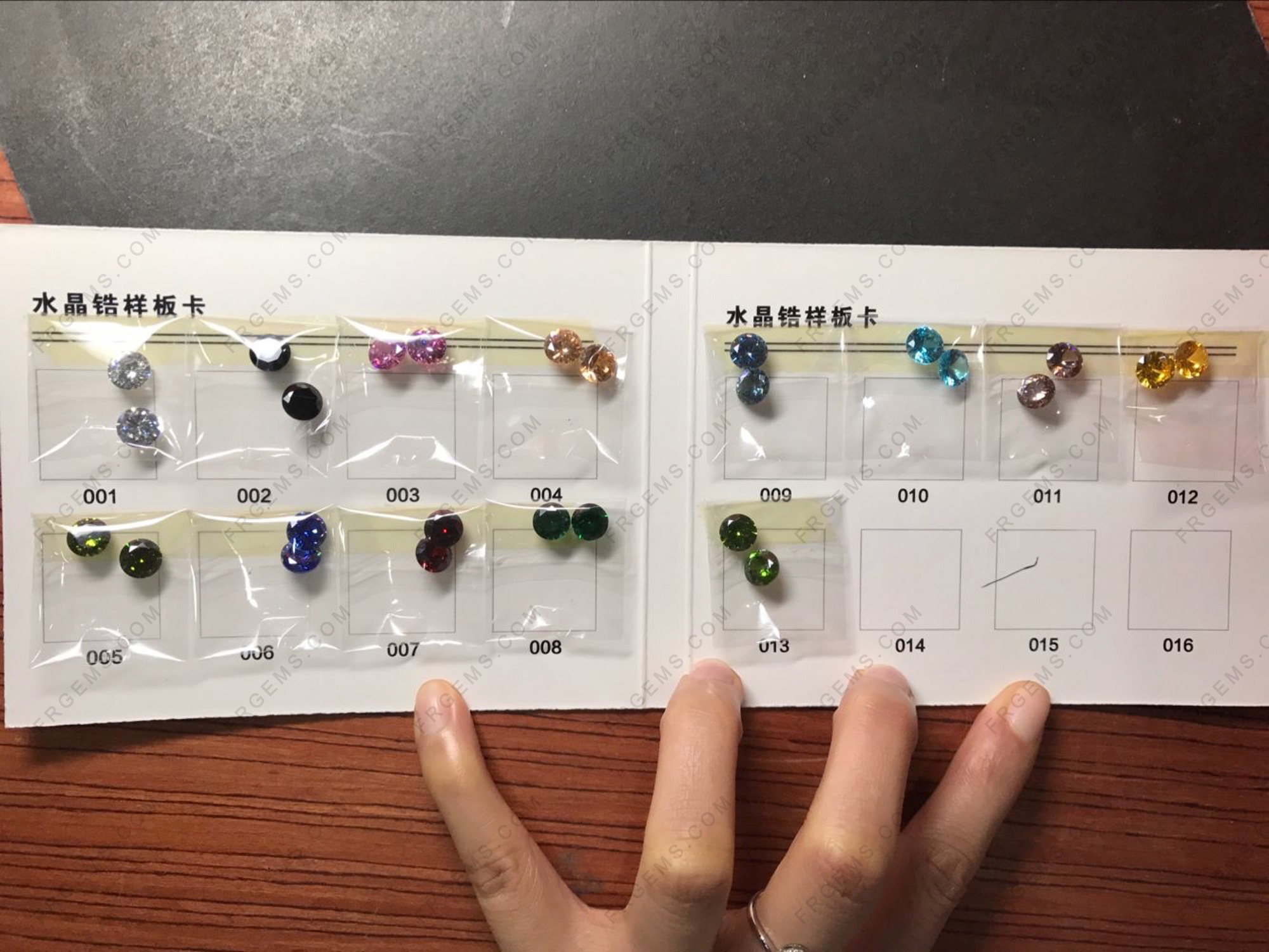 Crystal Zircon Colors:
001: White ; 002: Black ; 003: Pink ; 004: Champagne ; 005: Peridot ; 006: Blue ; 007: Garnet Red ; 008: Green ;
009: London Blue ; 010: Aqua blue ; 011: Rhodolite ; 012: Golden Yellow ; 013: Green ;
You maybe interested in Cubic Zirconia Gemstones:
---
CUBIC ZIRCONIA COLORS
There're

Regular colors

and

Premium colors

for the Cubic Zirconia Stones:
CZ Regular colors: (CZ01 -CZ28) White, Black, Pink, Rose Pink, Golden Yellow, Canary Yellow,Lavender,Amethyst, Champagne,Orange,Violet, Garnet Red, Olive Yellow, Peridot
Premium Colors: (CZ29 -CZ52) Rhodorite/Smoky,Tanzanite, Emerald Green, Aqua and Swiss Blue, Apple Green,Light Pink (US Rough), Coffee Brown (Yellowish and Reddish),Blue Zirconia, Fancy Canary Yellow (US Rough), Diamond Imitated Color,
(Premium means: The cost of the rough is higher, so the price of CZ Premium Color stones is higher than Regular colors.)
Click the following Color Chart and Shapes & Size Chart to learn More.
OUR ADVANTAGE
---
Factory & Manufacturer since 2008, strong productive ability.

Ensure the large quantity supply of product.

We are one of the largest manufacturers & Suppliers of Loose gemstone in Wuzhou City.

Strict quality inspection:

15 production processes ; 9 inspection processes ; more than 8 experienced QC check ;

Every gemstone has its quality assurance.
GUARANTEE
---
30 days return policy without using and damage of the stones;

Bulk product quality is not same as samples;

Merchandise are not same as the order list;
To Enquiry the item you're browsing, Please fill in the message form below: