Video FULL Introduction of Wuzhou Mingzhu Tower on Youtube:
Wuzhou City introduction Video:
Wuzhou,on the border between Guangxi and Guangdong Provinces, is renowned for its synthetic stone processing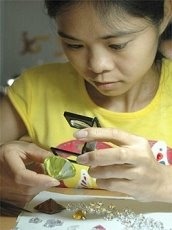 business. Its production capacity accounts for 85% of China's and 60% of the world's consumption. Within 20 years, with the support of both government and citizens, the industry, which used to consist of importing materials for home factory processing, has now developed into the third top industry in Wuzhou, which is honoured as the "World Capital of Synthetic Stones."
Wuzhou Gemstone City, in Guangxi Province, is China's largest costume jewellery centre, covering a vast area of nearly 40,000 sqm, with over half devoted to separate businesses and some 500 shops. On an investment of around Rmb300 million (HK$297 million) Gemstone City has a turnover of Rmb1.2 billion (HK$1.1 billion) - but business can only grow from its start up status as a government-financed tourist centre in 2003, with an increasing reputation for profitable sourcing.
Gemstone City is a busy place and shops are always packed with people from different parts of the world, reminiscent of a mini United Nations.The gemstones glittering under the lights exude a captivating glamour amid the hubbub.
About 2,000 traders and tourist groups visit Gemstone City daily. Transactions, both wholesale and retail, are on a cash basis. It's a trading centre that now serves Sichuan, Yunnan, Hunan and Hubei. Over 90% of the gemstone costume jewellery from these provinces are processed using raw materials from Wuzhou and sold to the rest of the world from there.
Foreign traders search for new deals:
According to an Indian businessman at Gemstone City, the stones in Wuzhou are very special, being both rich in variety and offering large profit margins in the Middle East market. That trader is making a net profit of up to 40% as a wholesale gemstone trader. Having been in Wuzhou for four years, he can now speak Cantonese and mixes well with local people.
More and more foreign traders are going to Wuzhou in search of opportunities. Traders from Mexico, Saudi Arabia, Russia and Italy are setting up shop in Wuzhou Gemstone City to buy stones for sale in various parts of the world.
Wuzhou Gemstone City Foreign merchants see profits
The average monthly rental for a 15 sqm shop is Rmb2,500 (HK$2,475). According to a manager, Hong Kong investors are offered preferential terms, and rentals for long leases are negotiable. New tenants are also given assistance in completing procedures necessary for setting up their businesses.
All over Wuzhou, one can see gemstone processing shops of different sizes, with raw materials packed in sacks and piled up waiting for wholesale buyers from various parts of the world.
The first three floors of the gemstone city are business offices, with an exhibition hall on the ground floor. The whole complex is centrally air-conditioned, with escalators, car parking facilities and large LCD monitors. There is (unique) stairless access to ensure pedestrian flow in every part of the building, managed by a professional property management company.
Additionally, the Wuzhou facilities include a business information centre, banks, customs agents, a 24-hour security system and network telecommunications systems at the gemstone city. The Wuzhou Product Quality Supervision and Inspection Centre has a gemstone testing centre, while Gemstone City also has long-term cooperative arrangements with courier companies - meaning that packaging and delivery can be done with just a phone call. The third to eighth floors are residential/commercial units of various sizes.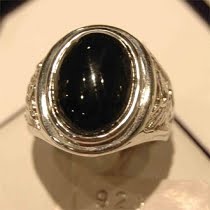 Gemstone processing has a history of more than 20 years in Wuzhou. The city produces Cubic zirconia,corundum,spinel,glass,coloured zircon,rare earth and other gemstone products of over 600 varieties and more than 10,000 designs.
Annual production of gemstones exceeds eight billion pieces, accounting for about 40% of total global output. Local industry sources suggest that the trading of gemstones in Wuzhou has a direct impact on the world market.
Wuzhou's gemstone processing industry started in the early 1980s in the western part of the city, with shops in front and workshops at the back. Output was very small then. As demand in the international market has increased, so Wuzhou's gemstone industry has grown.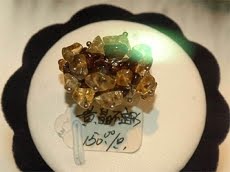 Traders from different parts of the world have arrived in Wuzhou to set up processing plants. Today there are more than 300 domestic enterprises and over 50 foreign enterprises in the city, employing more than 20,000 skilled workers. The average monthly wage for these workers is about Rmb1,000 (HK$990).
Wuzhou has plentiful labour for the development of the gemstone industry. For example, in Laoyi village, each of the 500-plus households is engaged in gemstone processing. Together they produce 70 million items a year. There are more than 120 "gemstone villages" like Laoyi in Wuzhou.
Wuzhou identified the gemstone processing business as its pillar industry during the period of the 10th Five-Year Plan and introduced a series of preferential policies to support the development of the industry - substantially lowering water and electricity charges and land rentals. Foreign investors took up positions in the gemstone industry, which has a preferential rate for electricity and is exempt from sewage charges and water charges. Land rent is charged at preferential rates according to the size of the plot.
To regulate gemstone trading, Wuzhou has established a chamber of commerce with more than 150 members, including dealers from Hong Kong, Taiwan, Russia, South Korea, India, Thailand and the US.
Sterling silver ring with gemstone Traders sell gemstones to customers
Wuzhou successfully hosted its first gemstone festival in November 2004, with over 1,000 domestic and foreign traders participating, while total transactions exceeded Rmb10 million (HK$9 million). The second gemstone festival attracted purchase and sale contracts worth Rmb32.3 million (HK$31 million), while the third Wuzhou International Gemstone Festival took place between 28th September and 6th October 2006. Activities included a gemstone processing skill and technique competition, a gemstone industry forum, jewellery exhibitions and a gemstone industry job fair.
The hosting of the international gemstone festival not only provides a platform for gemstone importers and exporters but also boosts the development of local commerce, cultural undertakings and tourism.
---
Wuzhou City,Guangxi province of China:-Introduction:
Wuzhou (simplified Chinese: pinyin; (Wúzhōu Shì). Wuzhou is a prefecture-level city in China's Guangxi Zhuang Autonomous Region.

Wuzhou city Location: Location of Wuzhou Prefecture within Guangxi
Location of Wuzhou Prefecture within Guangxi.Coordinates:23°29′N 111°19′E
-Total:4,860.3 sq mi (12,588 km2)
History:
Wuzhou has more than 2,000 years' history. It was called Cangwu Shire in the Han Dynasty (206BC-220). Later in 621 of the Tang Dynasty (618-907), it firstly appeared in the history with the name of Wuzhou. In the Ming Dynasty (1368-1644), it became the political and military center of Guangdong and Guangxi. In 1927, Wuzhou turned into a prefecture-level city, which was the first one in Guangxi.
Physical Features:
Wuzhou is encircled in more than 20 mountains. Hills occupy 80% of the whole area. In the central area, there are so many rivers that it is called 'Water City'.
Geography and climate:
Wuzhou is located in eastern Guangxi bordering Guangdong province. It is at the confluence of the Gui River and the Xun River where they form the Xi River; 85% of all water in Guangxi flows through Wuzhou. Its area is 12,588 km².
Wuzhou is tropical/subtropical and monsoonal. The Tropic of Cancer bisects the city. Average annual temperature is 21.1°C and precipitation is 1500 mm. There are 1915 hours of sunlight annually.
Administration:
Wuzhou has 1 city, 3 counties, and 3 districts.
Demographics:
Wuzhou's 2004 population was 2,870,000. The dominant ethnic group is Han but there are also Zhuang, Yao, Hakka, and others. Wuzhou has traditionally belonged to the Cantonese cultural and linguistic region, so most people speak the Wuzhou or dialect of Cantonese as well as Mandarin.
Among the agricultural products produced in the region of Wuzhou are Wuzhou honey dates . Guilinggao jelly is also described as a "Wuzhou delicacy".[1]
When to Go: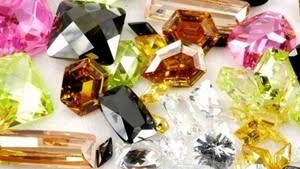 Spring and autumn are best time to visit Wuzhou. May 8th is the birthday of Long Mu (Dragons' Mother) who is regarded as the guardian of Xijiang River. On that day, many celebration activities will be held. If you're interested in local culture, this would be a good choice.
Local Highlights:
Wuzhou is the world's largest man-made gems Cubic Zirconia Stones,CZ Stones and Synthetic Gemstones production base, Asia's largest Francois' Leaf Monkey breeding base, Southeast Asia's largest pet breeding base, China's largest turpentine production base and football training field. As one of the 'China Top Tourist Cities', Wuzhou attracts visitors with its beautiful subtropical scenery and profound local culture such as many kinds of folk dances and Long Mu culture.
Special Local Products:
Wuzhou has three treasures 'Soybean Milk Crystal, Tortoise Herb Jelly and Candied Dates'. Others include man-made gems and crystal.
Scenic Spots:
White Cloud Mountain, Taiping Shishan National Forest Park, Yuanyang River, Jitai Cruise, Hudiegu Cruise, Shuangdao Waterfalls Group Holiday Resort
Historical and Cultural Sites:
Qilou City (Terraced Building combining Chinese and Western architecture styles together), Long Mu Temple, Si'en Temple, Baiyun Temple, Xizhu Garden, Zhongshan Park
Wuzhou is among the ten most important inland ports in China. Wuzhou Port has routes to most places of Guangxi and Guangdong as well as Hong Kong and Macau. National and provincial highways connect Wuzhou with Nanning, Guilin, Liuzhou and other cities. There are two bus stations. Hedong Bus Station operates buses to cities in Guangdong while Hexi Bus Station operates those to the nearby counties and cities. Wuzhou Airport (WUZ) now has scheduled flights to Nanning and Chongqing. More are expected to be carried out in the future.
Beautiful Bay is a one-stop shopping paradise, including the following 6 groups of shopping, recreation, business, leisure, tour, dining functions. The shopping paradise is inside the 1.8km flood-prevention embankment wall. Inside the wall is the busy commercial center, while the outside is the beautiful West River.