Synthetic Opal Lab Created Opal Loose gemstone wholesale from china Suppliers and manufacturer
What is a Synthetic Opal?
What is Synthetic Opal/Lab-Grown Impregnated Synthetic Opal?
A: Among all man-made opal, lab-grown impregnated synthetic opal has the highest quality and value. It takes about a year to grow in the laboratory and is similar in properties to natural opal. Natural opal is composed of silica and water while impregnated synthetic opal contains a high percentage of silica, at least 80%. It also has the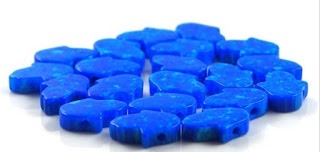 unique feature of vertical growth pattern. Lab-grown impregnated synthetic opal is a beautiful stone with perfect color vibrancy - revealing the beauty of precious opal.
Other research in macroporous structures have yielded highly ordered materials that have similar optical properties to opals and have been used in cosmetics.
Synthetic opals usually display a very distinctive snakeskin pattern and they show brighter colors than natural opals. The spots of color are larger but they interact with light in a very similar way to natural opals. They contain 80% of silica which is impregnated with resin. Impregnated synthetic opals look good and appeal to some but can't replace what Mother Nature creates.
Synthetic solid opal can be very difficult to identify, unless you are an expert, or have a lot of experience. Look closely at the pattern - Opal created in a laboratory (Gilson opal), displays bright colours in large patches of colour. The pattern is often 'too perfect' and ordered, and can also often display a 'snakeskin' pattern. If you are still not sure, take it to a gemmologist or an opal expert.
Therefore, Synthetic opals is the best stimulant for the Real Opals,and it's beautiful and brilliant for the Jewelry designs.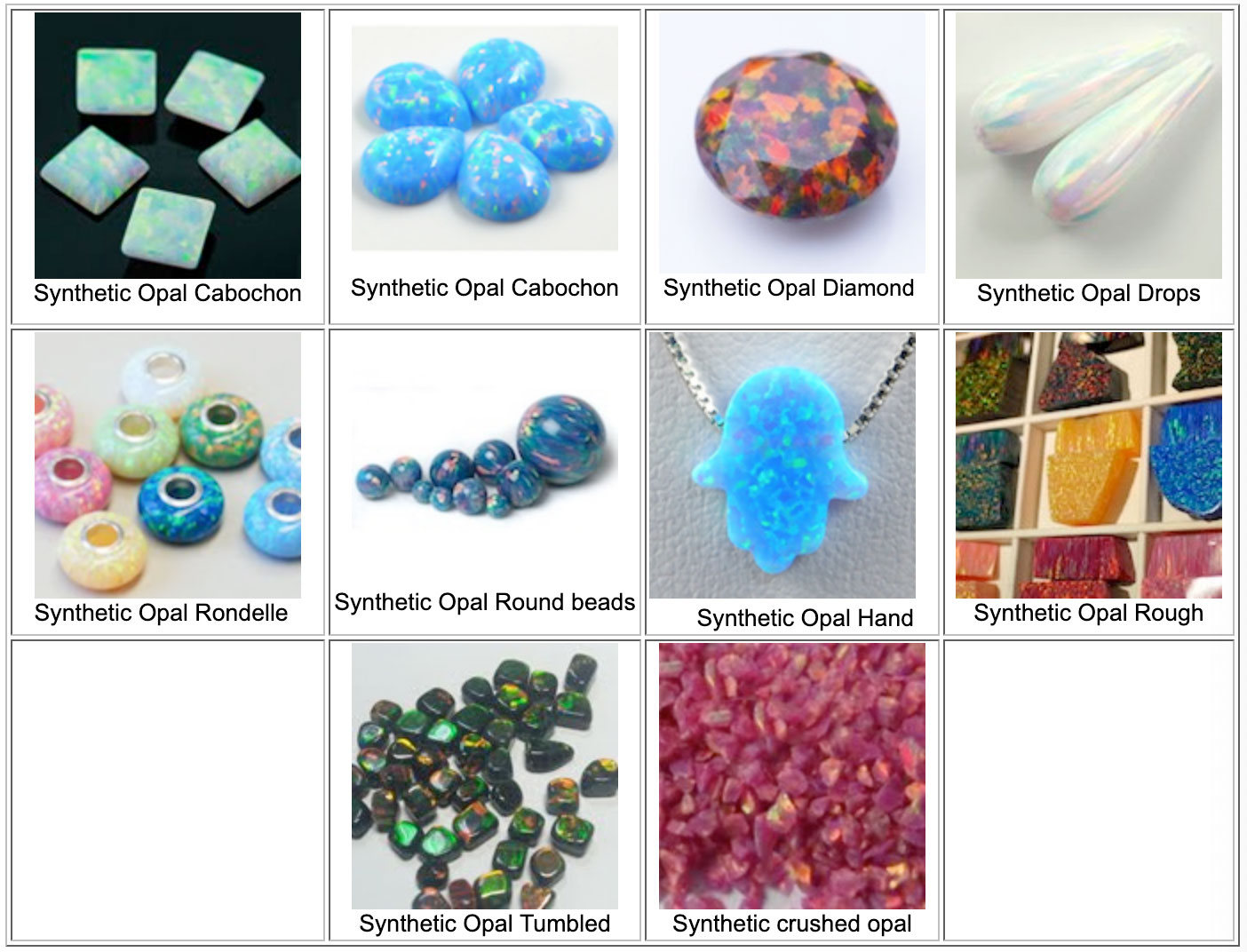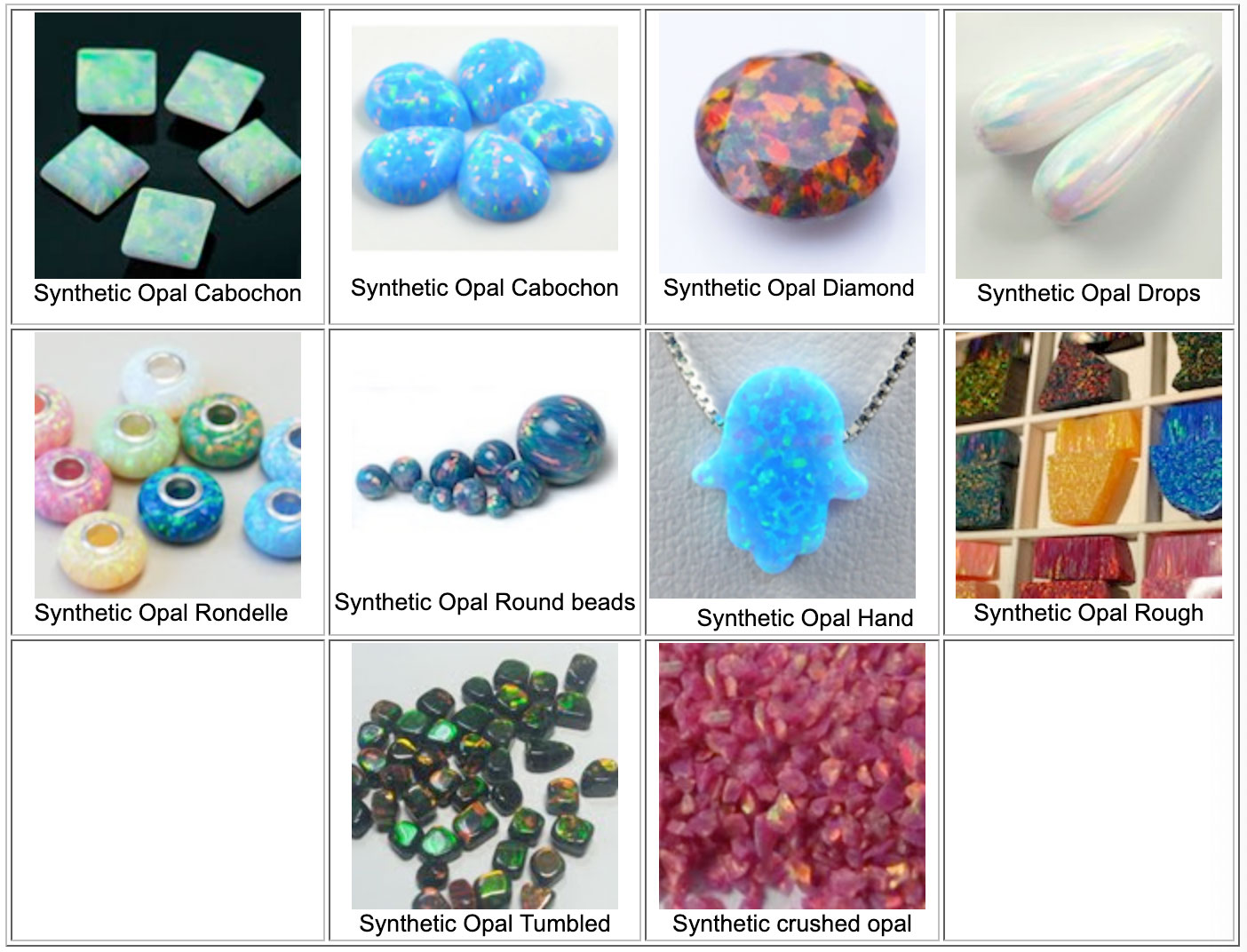 Synthetic Opal Cabochon is one of popular shape.
At Fu Rong Gems, you can Buy high quality of Synthetic opal Gemstones at Wholesale Direct Factory prices from the Real China Professional Manufacturers and Suppliers.
The Popular Shapes of Synthetic Opal stones:
Cabochon, Faceted diamond cut, Drops, Rondelle, Round Opal beads, Hand Shape/fancy shapes, Opal Rough,Tumbled shape, Crushed Opals,
The Popular cuttings of Synthetic Opal Gemstones:
The Fancy Shapes of Synthetic and Color charts of Synthetic Opal and Lab created Opal stones: (Please click the picture to know more details) :
---
---
OUR ADVANTAGE
---
Factory & Manufacturer since 2008, strong productive ability.

Ensure the large quantity supply of product.

We are one of the largest manufacturers & Suppliers of Loose gemstone in Wuzhou City.

Strict quality inspection:

15 production processes ; 9 inspection processes ; more than 8 experienced QC check ;

Every gemstone has its quality assurance.
GUARANTEE
---
30 days without using and damage of the stones;

Bulk product quality is not same as samples;

Merchandise are not same as the order list;
To Enquiry the item you're browsing, Please fill in the message form below: