Lab Created Emerald, Hydrothermal Emerald Green, Created Emerald Green -Synthetic Emerald Green Gemstones China Suppliers and Wholesale.
ABOUT LAB HYDROTHERMAL EMERALD GREEN STONES

---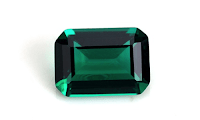 Today you can find all sorts of Lab Created Gemstones in the market like lab created ruby, lab created sapphire, lab created Alexandrites. Out of all these Lab Created Gemstones, the Lab Created Emerald is considered to be the best discovery made by man. Not everyone can afford to wear a jewellery with real emerald stones as a top quality real emeralds can cost upto $40,000 to $100,000 a carat. But most of the people can afford to wear jewelry with synthetic emer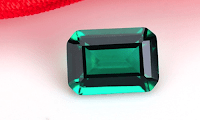 alds in it as you can easily find a top quality lab created emerald at FU RONG GEMS for below $100.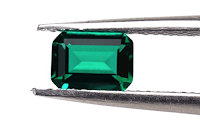 The lab created emeralds that we supply here are made by the hydrothermal process that is why some people also call it hydrothermal emerald. This process uses a water solution at high temperatures and it takes many months to create a top grade synthetic emerald rough. We then use specialist engineers to cut these stones from the roughs to get the best grade lab created emeralds. The synthetic emeralds you find here will have the same chemical composition as the real emeralds.
COLOR: A very fine green colour that a natural emerald would feel jealous of.
CHEMICAL COMPOSITION: BeAlSiO (Beryllium Aluminium Silicate). Similar to natural Emerald.
CUT: Round Brilliant Cut, Oval Brilliant Cut, Cushion Cut, Square Cut, Rectangular Octagon Cut, Marquise Cut, Trillion Cut, Heart Shape Cut, Pear Shape Cut
SPECIFIC GRAVITY: 2.66-2.69
REFRACTIVE INDEX: 1.561-1.571
HARDNESS: 7-7.5
FORMATION: Hydrothermal or Flux-fusion lab process. The technique usually involves dissolving the crystal nutrients in an acidic solution of water and chemicals at high temperatures and pressures, with crystallization occurring in a cooler chamber in the reactor.
UNUSUAL PROPERTIES: Synthetic emeralds will have characteri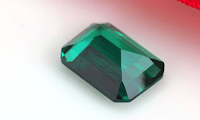 stic inclusions diminishing the stone value. A nice synthetic emerald will look like the top quality natural emerald to the untrained eye. Synthetic and natural emerald can be distinguished by their specific gravity, refractive index and opaqueness.
USAGE: Great for Earrings, Rings, Pendants and any other jewellery.
WHAT WE SUPPLY: Synthetic Emerald in different grades and sizes are available with us. We also supply the rough stones of these material.
Here at FU RONG GEMS – We can cut the lab created emeralds in all shapes and sizes. It is very popular with jewelers as it is used both in silver and gold jewelry.
Now, you can buy High quality of Loose Lab Created Emerald-Hydrothermal Emerald Gemstone from FU RONG GEMS, Wholesale and the Real Synthetic Emerald Stones Manufacturer who can offer factory direct pricing to meet your budget.
PICTURES
---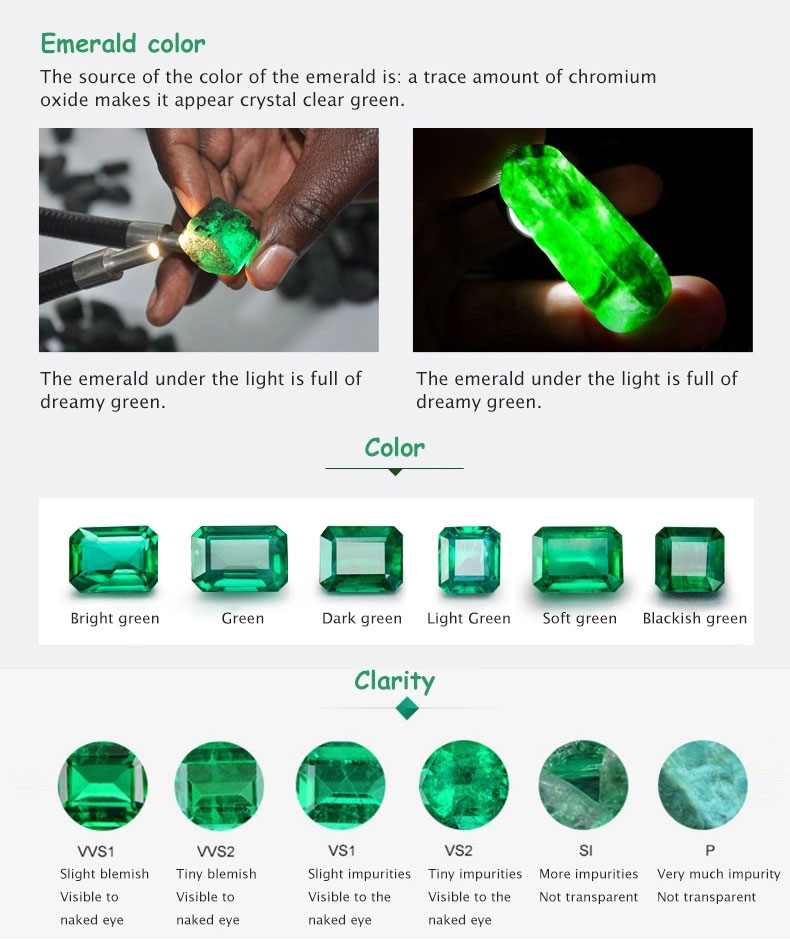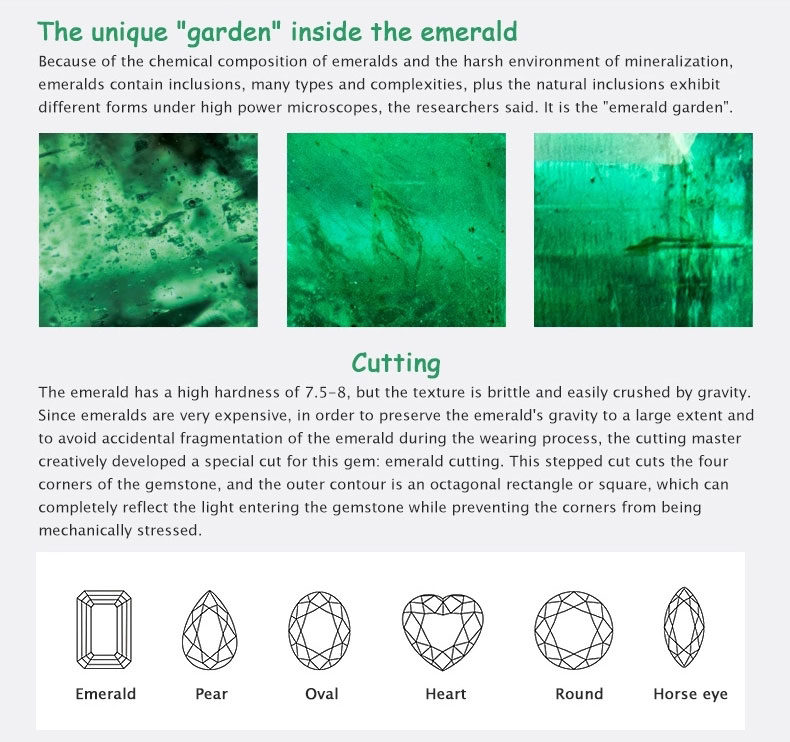 There're other Emerald Green color stones options:
Nano Crystal Emerald Green Colors
Cubic Zirconia Emerald Green Colors
Moissanite stones Green Color stones.
VIDEO
---
POPULAR SHAPES AND SIZES:
* Factory direct.
* Strict quality control.
* Large Stock.
* Customized is welcome.
*All Photos are 100% real shoot.
Cutting provide: all kinds of Poupular shapes/cut and also can be made in custom shapes/cuts.
Delivery date: 1-2 days for in stock, 7-10 days for custom orders.
OUR ADVANTAGE
---
Factory & Manufacturer since 2008, strong productive ability.

Ensure the large quantity supply of product.

We are one of the largest manufacturers & Suppliers of Loose gemstone in Wuzhou City.

Strict quality inspection:

15 production processes ; 9 inspection processes ; more than 8 experienced QC check ;

Every gemstone has its quality assurance.
GUARANTEE
---
30 days without using and damage of the stones;

Bulk product quality is not same as samples;

Merchandise are not same as the order list;
To Enquiry the item you're browsing, Please fill in the message form below: