Cubic Zirconia Checkerboard stones, Synthetic Gemstones Double side Turtle Face Gemstones Wholesale from China Suppliers and manufacturers.

(For loose cubic zirconia,lab created sapphire,ruby,spinel and other Natural or Synthetic Gemstones)
What is a checkerboard cut gem?
In a checkerboard cut, a faceter cuts the gem with square facets, so its crown and table resemble a checkerboard. This cut is often used on translucent stones. Gem cutters craft varying facet shapes to manipulate a diamond's sparkle. For a checkerboard-cut diamond, artisans use square or kite-shaped facets to produce a defined pattern much like the one you'd find on a chessboard or checkerboard (hence the name!).

At Fu Rong Gems, you can buy checkerboard gemstones at Wholesale Direct Factory prices from the Real China Professional Manufacturer and Supplier.

Can be made in Single Checkerboard or double side Checkerboard cut.
--Low, Low Factory Prices from China Wuzhou--the Biggest Synthetic Gemstones Manufacturing Base in the World.
There're 2 popular Checkerboard stones for the jewelry designs.
One is the Double side turtle face, Another is the Flat bottom with checkerboard top. (Turtle face)
Cubic Zirconia Amethyst color Checkerboard on top/Turtle Face with Flat Bottom:
Cubic Zirconia Peridot color double side Checkerboard stones: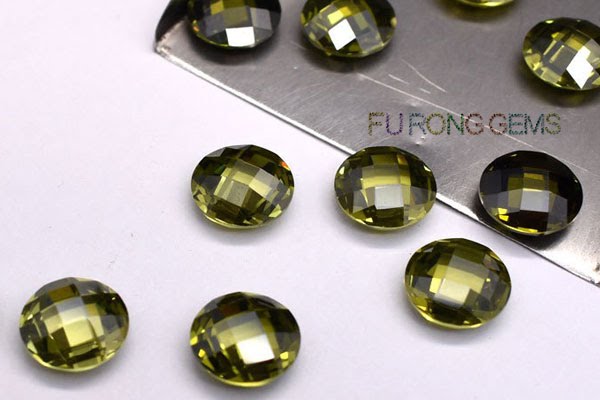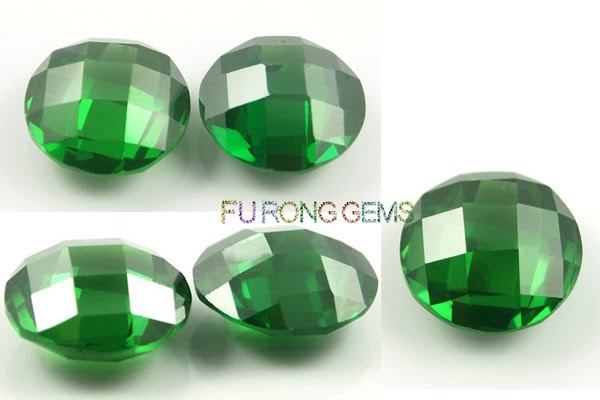 Checkerboard flat bottom and double side checkerboard Cubic Zirconia and Synthetic Gemstones:
HD Video of Cubic Zirconia Checkerboard Cut Gemstones:
---
Smooth Cabochon Cubic Zirconia and Synthetic Gemstones: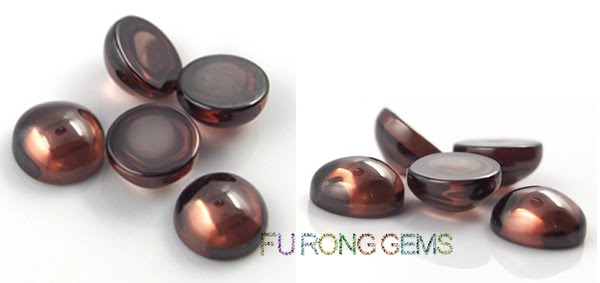 Smooth Cabochon Can be made in Round, Oval, Pear, Marquise, Heart and Cushion Shapes.
Colors: All colors can be made.
Contact us today to get the high quality of Checkerboard Cubic Zirconia & Turtle Face faceted Cut and Checkerboard Synthetic Gemstones wholesale at factory pricing from China Suppliers and manufacturers.
Click the following Color Chart and Shapes & Size Chart to learn More.
Factory & Manufacturer since 2008, strong productive ability.

Ensure the large quantity supply of product.

We are one of the largest manufacturers & Suppliers of Loose gemstone in Wuzhou City.

Strict quality inspection:

15 production processes ; 9 inspection processes ; more than 8 experienced QC check ;

Every gemstone has its quality assurance.
GUARANTEE
30 days without using and damage of the stones;

Bulk product quality is not same as samples;

Merchandise are not same as the order list;
To Enquiry the item you're browsing, Please fill in the message form below: